This blog post is by the same David S. Meyer cited in the DW News article on the Parkland shooting that I recently shared to Precarious life & times on Facebook.

PS I'm now following this blog and recommend it to readers.
Politics Outdoors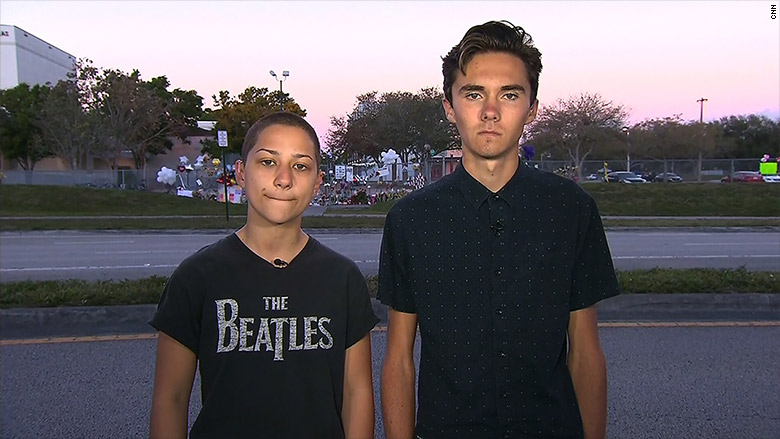 Emma Gonzales and David Hogg, seniors. Two of the many strong young leaders from Stoneman Douglas High.
As soon as the brave and committed Parkland students revealed that "thoughts and prayers" would not be an adequate response to the mass shooting they lived through, ardent gun supporters set their sites on the kids. Social media provide ready access for offensive and outlandish claims.
So, opponents charge the students are not, in fact, students, but actors or plants, paid to undermine resistance to gun control;
or that the killing of 17 people at a public high school was fabricated, a "false flag" to justify gun control;
or that the kids, informed and articulate, are stooges of manipulative adults determined to foist gun control on the United States;
or that the traumatized students are understandably emotional, but certainly not able to offer wise policies on a complicated issues. (This last bit is…
View original post 483 more words