Adjunct professors move towards unionization with SEIU
by
VanessaVaile
See on Scoop.it – A is for Adjunct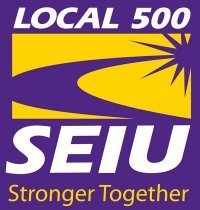 Hey, @sarahkendzior, I think you'll dig this: http://t.co/aI4YWc0X. #Georgetown's adjunct professors move to unionize with SEIU.
Adjunct professors move towards unionization with SEIU by Vanya Mehta on October 4, 2012 in The Georgetown Voice » News.
In response to the growing presence of Service Employees International Union organizers on campus, Georgetown's provost Robert Groves addressed an email to all faculty members reaffirming the University's respect and support of the right of employees to unionize. The SEIU, which represents 2.1 million workers in the healthcare, property, and public services sectors, began work this semester to unionize adjunct professors on the Hilltop.
See on georgetownvoice.com